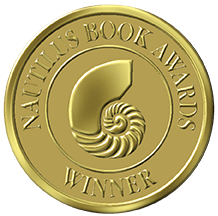 2023 Nautilus Gold Award Winner
Stories for the Second Half of Life
Revisit various fairy tales, fables, and other stories that charmed us in our childhood and ponder what meanings they might hold for us later in life.
Later life is a time to embark upon a uniquely exciting adventure in truly growing older. In Fairy Tale Wisdom, Bill Randall, Barbara Lewis, and Andy Achenbaum revisit and reflect on an assortment of fables, parables, and stories they first encountered as children. This delightful book is an invitation to see these old tales with fresh eyes — and celebrate the wisdom that lurks between the lines of your own life.
Some of the stories discussed are:
The Tortoise and the Hare
The Fisherman and His Wife
The Emperor's New Clothes
"Fairy Tale Wisdom contains the personal reflections of three sensitive and intelligent people on a few of the great stories. I like most the sincere probing that goes on in the reflections of these extraordinary authors."  
— Thomas Moore, author of Care of the Soul and Soul Therapy
"A refreshing, new and practical approach to traditional stories. Now as elders, the authors return to tales that affected them in childhood, and reflect on the evolving impact the tales had on them."
— Allan Chinen, M.D., author of In the Ever After and Once Upon a Midlife
"This revelation of a book invites us to view narratives that formed us in childhood through the lens of maturity. What a pleasure to think about how life has changed us and what matters to us most now. An important and fun contribution to the conscious aging genre."
— Carol Orsborn, Ph.D., author of The Making of an Old Soul
"Fairy tales are for all of us. I am simply thrilled by your book and can't wait to share some of the stories with our granddaughters. Fairy Tale Wisdom is an indispensable contribution to this field of work."
— Harry (Rick) Moody, Ph. D., retired VP for Academic Affairs, AARP
William L. (Bill) Randall
William L. (Bill) Randall is a retired Professor of Gerontology from St. Thomas University in Canada, where he helped to pioneer an innovative approach to the study of aging known as narrative gerontology. Bill is an international speaker and author of eight books on aging.
Barbara Lewis trained and worked as a psychoanalyst for over thirty years, primarily in New York City. After study and training in rural Pennsylvania, she was ordained to the Episcopal priesthood and served as a parish priest in Houston for fifteen years before retiring.
W. Andrew (Andy) Achenbaum, Ph.D.
W. Andrew (Andy) Achenbaum, Ph.D., is a semi-retired Professor of History in the Texas Medical Center's Consortium on Aging. He has been thinking, lecturing and writing about the meanings and experiences of old age in U.S. history for half a century. Married to co-author Barbara Lewis.
Dear Reader
Here's a bit of the backstory to how Fairy Tale Wisdom came to be written.
Bill and Andy, both retired professors of gerontology, first met in 2009 when Andy travelled from Houston, Texas, to be a Visiting Professor at St. Thomas University in New Brunswick, Canada, where Bill had taught since 1995. The two of them instantly hit it off and went on to enjoy numerous hilarious conversations around their common interests.
Among these interests is something called Narrative Gerontology, which focuses on biographical (versus biological) aging, or on how people's stories of themselves change over time.  It focuses on how narrative and identity, memory and meaning, are tightly entwined. And it views aging, not as a problem to be solved or a fate to be fought but—without ignoring its many real challenges—as an adventure of expanded self-understanding.
Five years later, Andy returned to Canada with his wife, Barbara. As the three of us shared our interests and our stories with one another, we decided we should write a book together, a book that would take some of the insights associated with a narrative perspective on aging and make them available to older readers like ourselves. Eventually, we settled on revisiting various fairy tales, fables, and other little stories that had charmed us in our childhood and pondering what meanings they might hold for us in our seventies.
We offer Fairy Tale Wisdom as an invitation to revisit stories that have charmed you in turn and, through them, to re-read the stories of your own lives, with their many twists and turns, nooks and crannies, complexities and layers. We hope that, in doing so, you too will find yourselves awakening to a vision of aging as a fascinating inner adventure, a journey not just of getting old but of consciously and intentionally growing old.
Happy reading and reflecting!
Bill, Barbara, and Andy
Please read this lovely review of our book by Judith Graham in the online publication NextAvenue. She interviewed all three authors – Bill, Barbara, and Andy. We each had such wonderful, soulful discussions with her!
Jeanne Armstrong from the Canadian Broadcasting Corporation (CBC) interviews Dr. Randall on his latest book collaboration, Fairy Tale Wisdom.